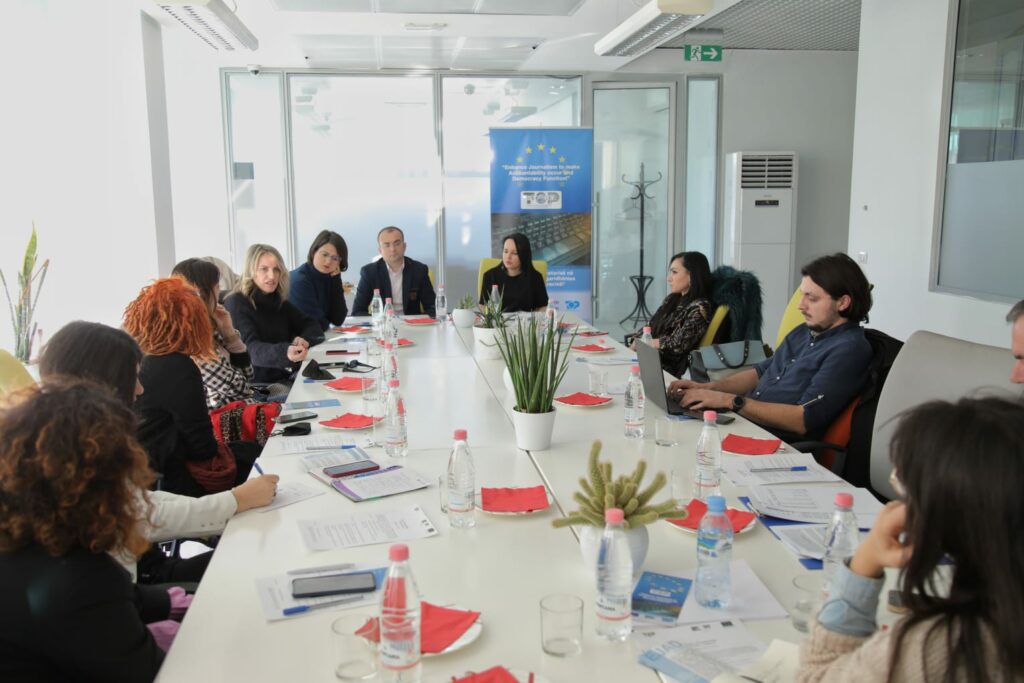 Within the documentary broadcasted by TCH on December 2021, "Murder of Girls", that addressed a very sensitive phenomenon of Albanian society a round table was held, with participation of groups of interest including activists, experts, representatives of state authorities and NGOs working on gender issues.
Activists called on state institutions to enforce current laws and strengthen local services to tackle gender-based violence. It was recommended that municipalities strengthen their social housing programs, establishing shelters and budgeting specific programs and services for victims of domestic violence. Experts stressed out that media should improve their reporting on family violence, as well as deepen their analytical research. 
Police representatives showed their availability for the establishment of a dedicated structure to deal with domestic violence within police stations and called on institutions and courts to inform victims of their rights and perpetrators of violence about the consequences they will face if they violate court decisions.